Explained: Why Has Netflix Cut Plan Rates And How Does It Stack Up Against Competition
American video streaming platform Netflix has cut its subscription prices in India with the lowest plan now available for Rs 149 against Rs 199 earlier.
With the reduction in subscription prices — that are still priced higher than most of its competitors in India — the company will look to boost its subscriber numbers.
The subscription price for the mobile-only plan has been reduced from Rs 199 to Rs 149. On the mobile-only plan, users will be able to watch Netflix content only on their mobiles and tablets with a low 480p video resolution. The price for the basic plan has been reduced from Rs 499 to Rs 199. On this plan, too, the video will be available on the 480p resolution but users will be able to watch content on their computers and TV, too, in addition to mobile devices.
Mobile Only
Basic
Standard
Premium
Monthly price (Old price
149 (199)
199 (499)
499 (649)
649 (799)
Resolution
480p
480p
1080p
4K+HDR
Devices
Phone, Tablet
Phone, Tablet, Computer, TV
Phone, Tablet, Computer, TV
Phone, Tablet, Computer, TV
Number of devices that can run parallelly
The standard plan, which cost Rs 649 a month earlier, will now cost Rs 499. In this plan, users will get 1080p video resolution and will be able to watch on all devices. Unlike the mobile-only and basic plans — where only one device will be able to watch Netflix at the same time — standard plan subscribers will be able to watch on two different devices at the same time.
The top-end premium plan, which will cost Rs 649 instead of Rs 799 a month, will allow users to watch content on 4K+HDR resolution. In this plan, four different devices will be able to watch at the same time.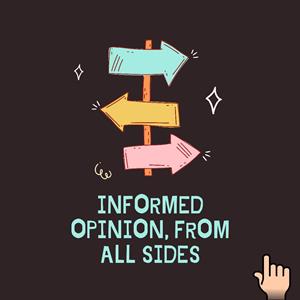 How do these subscription rates stack up against other video streaming platforms?
Netflix's reduction in subscription prices has come close on the heels of Amazon Prime increasing the rate of its subscription plans in India. On the annual package, Amazon Prime will cost Rs 500 more at Rs 1,499. On the monthly pack, Amazon Prime will cost Rs 179 instead of Rs 129, while the quarterly pack will cost Rs 459 against Rs 329 earlier. However, Amazon's Prime subscription also includes shopping benefits and subscription to its Music streaming platform in addition to the video streaming service.
Disney+Hotstar also introduced new subscription plans September 1 onwards with the cheapest Rs 499 plan a year allowing consumption only on mobile devices at a limited quality. The two other plans Rs 899 and Rs 1,499 a year allow users higher quality of video with more devices.
Newsletter | Click to get the day's best explainers in your inbox
New Delhi:Video-streaming giant Netflix has announced new and reduced prices for plans in India, with the mobile-only plan now starting at Rs 149 per month.
Users will now pay Rs 149 a month from Rs 199 earlier for Netflix's Mobile and Rs 199 instead of Rs 499 for its basic plan for the same period. The standard plan will be charged at Rs 499 per month.
The most expensive Netflix plan, which is the premium plan, will now cost Rs 649 per month. This plan used to cost Rs 799 per month earlier.
"If you are already a Netflix member on our Mobile, Basic or Standard plan, we will upgrade you to the plan that is one tier higher than your current plan, at the same monthly price that you pay for Netflix today. Next time you're on Netflix, you will receive a notification on your device, where you can choose 'Confirm Upgrade' to use the plan or choose any other plan you wish," the company said in a statement.
The Netflix mobile plan supports either a mobile or tablet, with 480p resolution. The standard plan comes with support for two devices at the same time. It has a 1080p resolution. The account can be accessed on mobile, TV, computers, and tablets.
The most premium Netflix plan comes with 4K resolution, and the ability to access the app from four devices at the same time.
Netflix recently launched a new website called 'Tudum' with the aim to provide news, interviews, behind-the-scenes videos, bonus features and more.
The firm described the website as "a place to learn more about your Netflix interests".
According to Netflix, users will be able to delve further into its content and use the website to find out if 'Maid' is based on a true story or whether the cast of 'The Witcher' has appeared on other shows.
(IANS)
© Provided by The Financial Express Netflix is the last major streaming platform to offer SD content on non-mobile plans. (File)
Netflix has announced a significant price drop for its India plans, with savings of 18-60%. Starting today, the Netflix "Mobile" plan will be available for Rs 149 a month, down 25% from Rs 199.
The biggest savings, however, are for the "Basic" plan - previously priced at Rs 499 per month. It will now cost Rs 199. The price of the "Standard" plan has been slashed to Rs 499 a month from Rs 649 - a saving of 23%. The "Premium" plan, on the other hand, will now be available for Rs 649 a month, down from Rs 799.
The price change comes after both Prime Video (Amazon Prime) and Disney+ Hotstar undertook a price hike recently.
Netflix subscribers will be automatically upgraded to the higher plan from today. Upon logging in, a notification will direct members to confirm the upgrade or choose a different plan. For subscribers of the "Premium" plan, the price change will come into effect from the next billing cycle.
The pricing change will also not impact the benefits. The "Mobile" plan offers standard-resolution (SD) content on phones and tablets, the "Basic" plan can play SD content on any device. The "Standard" plan upgrades content to high-resolution (HD), while the "Premium" plan gives access to 4K resolution and high-dynamic-range (HDR) video.
Netflix is the last major streaming platform to offer SD content on non-mobile plans. Both Amazon Prime Video and Disney+ Hotstar only allow HD streaming. Amazon does offer SD content on Prime Video Mobile, while Disney+ Hotstar has no quality restrictions.
Netflix India Vice President of Content Monika Shergill said: "As Indians, we love great entertainment. Whatever your mood, tastes or plan, Netflix is now even more accessible."
"Whether you choose Aranyak on Friday, Money Heist on Saturday, or Dhamaka and Sooryavanshi on Sunday, you can watch all of Netflix on your mobile for Rs. 149, and on any device starting at Rs. 199."
The new prices make Netflix more competitive in a notoriously price conscious Indian market. Amazon Prime Video hiked its subscription plans from today with annual subscription rising to Rs 1,499 from Rs 999. The monthly prices have also gone up to Rs 179 from Rs 129, while the quarterly plan price has been hiked to Rs 459 from Rs 329.
Also Read | Amazon Prime membership to get costlier starting December 14: Plan prices, benefits and more
However, Prime Video offers 4K HDR streaming on multiple devices on a single plan, unlike Disney+ Hotstar and Netflix.
Disney+ Hotstar remains the most affordable platform with an annual Mobile plan available for Rs 499. The Disney+ Hotstar Super plan at Rs 899 a year offers simultaneous viewing on two devices, while the Disney+ Hotstar Premium plan at Rs 1,499 per year offers 4K viewing on four devices.