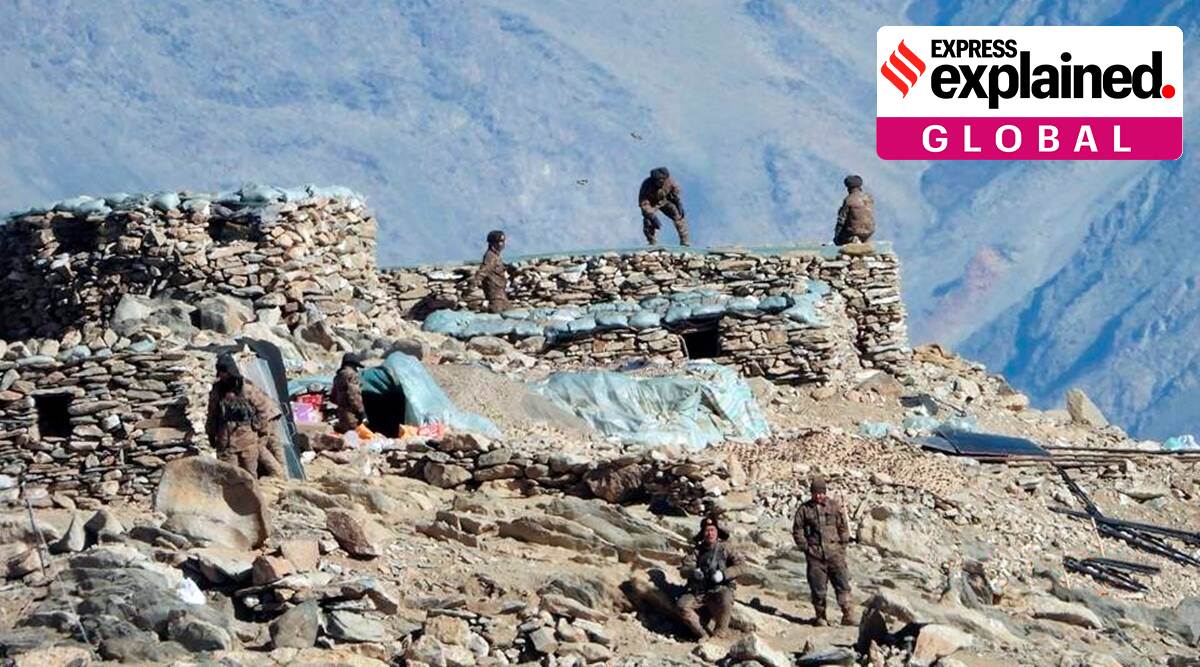 Chinese troops dismantling their bunkers at Pangong Tso region in Ladakh, along the India-China border. (Source: Indian Army via AP, File)
On October 23, the Standing Committee of the National People's Congress, China's ceremonial but top legislative body, passed a new land law for the "protection and exploitation of the country's land border areas" which will come into effect from January 1, state media Xinhua reported.
The law is not meant specifically for the border with India; however, the 3,488-km boundary remains disputed, and some experts feel it could create further hurdles in the resolution of the 17-month-long military standoff. Others think the law is just words — what has vexed ties is not domestic Chinese legislation, but their actions on the ground.